Navigating the Work Studyforce Site
Once you've logged into your user account for the first time, you can get acquainted with the Work Studyforce app, brought to you by the Cristo Rey Network!
Home Page
The first page you'll see when you login is the home page. Depending on how your school has customized the home page, you may see a dashboard, your open tasks, and your calendar. It's where you get a quick snapshot of where you are in your daily work.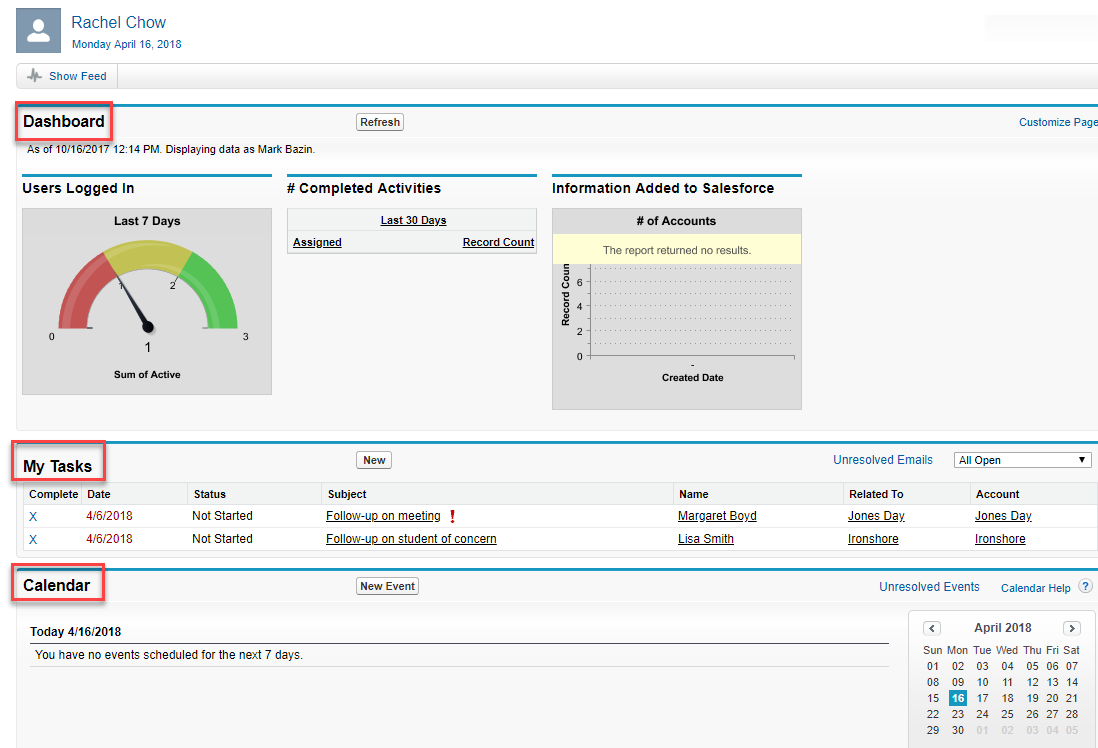 Tabs
Throughout this help site, the first instruction in most articles is to go to a particular tab. The tabs are located at the top of every page and are one of your main keys to navigating this site.


Search Bar
Just above the tabs is the search bar, which can help you quickly locate records across many different categories. Many of these categories correspond to the tabs at the top of your screen.

Your search results will display records that it finds most relevant to your search word(s). In the example below, you can see that a search for "Slater" results in both an employment record and a student record. You could get to Brady's employment at Buchalter Nemer by going to Bradley's student page first and then clicking on his related employment, but the search feature allows you to go directly to the employment record.


Search also can save you time by suggesting records that you've viewed recently. Once you've visited Brady's student page and employment page, search will suggest those records before you even click "Search."


Shortcuts
One other feature that is often overlooked is the Create New option at the top of the left sidebar. Articles on this help site will give you more detailed instructions about how to create many of these items, but this sidebar gives you a quick way to do that.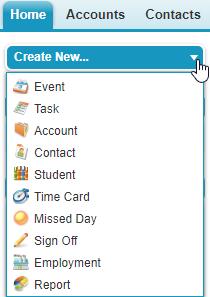 The sidebar is available on many, but not all, pages. For example, you won't see the sidebar in the "Time Cards by Date" tab.
---
---